Why Are There So Many Problems in Marriages? (Part 1)
Why Are There So Many Problems in Marriages? (Part 1)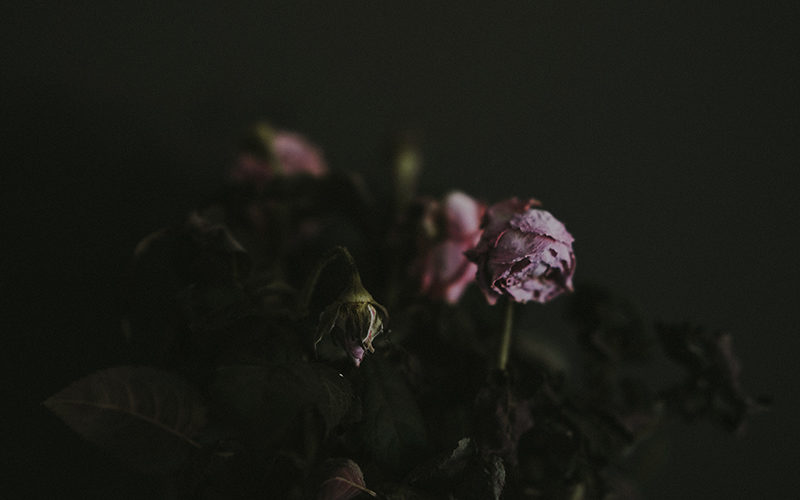 As a Pastor and Biblical Counselor for many years, I have counseled many people about their marriage. Several years ago, I could see that so many of the people we counseled for marital problems (and other problems) all had a common issue. I would ask, "What is your relationship with the Holy Spirit?" Almost always it was a negative answer. They did not know or how to know. That is a sad state of affairs. The Holy Spirit will always get along with Himself. So, the conclusion is that if a married couple are not getting along, then one of them or both of them are not walking in the Spirit.
Most Christians are Not Walking in the Spirit
The overwhelming issue of many of the people we counsel is they are a "doer mentality" person rather than a Spirit controlled person. Listen carefully, the last thing you want to do is marry a doer mentality person. In essence, they think that what they do makes them spiritual rather than what they be. Ephesians 5:15-21, See then that ye walk circumspectly, not as fools, but as wise, (16) Redeeming the time, because the days are evil. (17) Wherefore be ye not unwise, but understanding what the will of the Lord is. (18) And be not drunk with wine, wherein is excess; but be filled (controlled by) with the Spirit; (19) Speaking to yourselves in psalms and hymns and spiritual songs, singing and making melody in your heart to the Lord; (20) Giving thanks always for all things unto God and the Father in the name of our Lord Jesus Christ; (21) Submitting yourselves one to another in the fear of God.
I have found that it is not possible to draw closer to Christ and not draw closer to each other.
James 4:7-8, Submit yourselves therefore to God. Resist the devil, and he will flee from you. (8) Draw nigh to God, and he will draw nigh to you. Cleanse your hands, ye sinners; and purify your hearts, ye double minded.
Many people do not know what it means to have a real, intimate, personal, passionate, and truly Spirit filled life. They substitute things for the Holy Spirit: activities, friends, leisure, travel, entertainment and work. In church for them it is about what they do, not what they be. If you have a real relationship with God, what you "be" will determine what you do.
To learn what it means to be a truly Spirit controlled person, click here.
Couples who are struggling in their marriage need to understand that in all their attempts to solve their marriage problems, they must learn to be Spirit controlled people. So often, they are trying to find commonality in mutual attraction or personal interests, instead of endeavoring to enjoy the unity that can be found in a Spirit controlled life and marriage.
Many People are in Love With the Idea of Being Married
They do not have the right idea about marriage. Because of the lack of a real relationship with God or lack of fellowship with God, they think "I have to get married." Many of the young people today are not willing to wait upon God, so if either party says they are saved they are ready to go. Sadly, many never even ask God, "Is this the person that you have for me Lord?" Are they a Spirit controlled person? Are they a faithful person? Do they have the qualities of a spiritual person? They are willing to settle for anyone rather than the right one. Therefore, tragedy takes place very soon.
I counseled a young couple that both had attended Bible College. The young man decided to go out and get a job. The young lady stayed in Bible College. Every weekend he would go to see her at the Bible College. They would go out to bars and were heavily involved in immorality and many of their friends at the Bible College were as well. They were involved in other wicked activities as well. On the one hand they talked about loving each other and on the other hand they were fighting all the time. They did not understand that they were in love with the idea of getting married, they were in love with their lusts! They had no idea what it meant to treat each other with mutual respect, common courtesy, spiritual respect, and what it meant to have a Spirit controlled life. They were in love with having a good time and partying with their friends. Disaster was written all over this relationship. They were both selfish people and it ended in disaster. They did not understand that Christ said in John 15:5, "…without me, ye can do nothing."
In part 2 of this article I will deal with some more problems in marriage. May God help you to desire a Spirit controlled life of joy and His peace. Your source will determine your course!
Editor's note: This article was originally published at Hope Biblical Counseling Center Blog. Used by permission.