Are You a Worship Service Participant or Just a Spectator?
Are You a Worship Service Participant or Just a Spectator?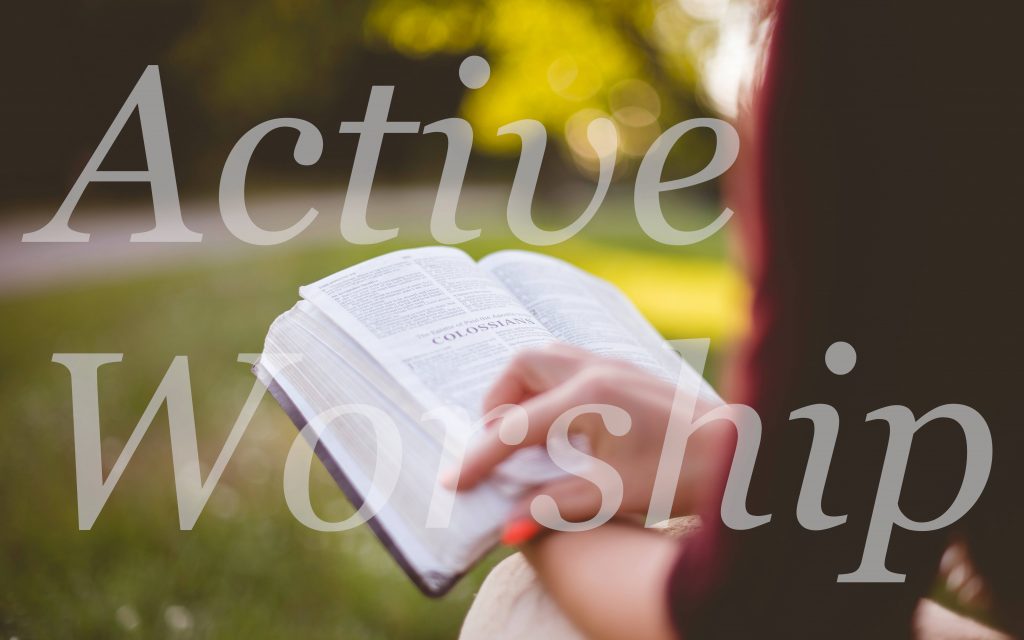 The alarm clock rings. And rings again. And again. Mom and Dad stumble out of bed and cajole sleepy kids to scarf down their breakfast and find shoes. Kids dawdle, Mom and Dad frantically grab coffee mugs, and somehow everyone makes it into the car. By the time you get to church, find a parking place, deliver kids to their respective classes, and apologize to your spouse for your irritability, worship may be the farthest thing from your mind.
If this scenario sounds familiar—and let's be honest, we've all been there—don't despair. God's grace is sufficient to meet us in our vulnerability and bring us where we need to be. But there are also some steps we can take to become better worship service participants—not just spectators.
1. Come Prepared
Worship involves an intentional offering of sacrifice to God. Hebrews 13:5 instructs us to "offer the sacrifice of praise to God continually, that is, the fruit of our lips giving thanks to his name." But how can we praise God if we aren't even thinking about him? If we expect to truly worship God on Sunday morning, then we need to prepare both our hearts and minds ahead of time to engage during every part of the worship service, from the congregational singing to the sermon. How can we do that?
Have a morning devotional time—Spending some time in God's Word before you head out to church will keep the rest of the morning in its proper perspective. It doesn't have to be long. Maybe it's just reading a psalm and asking God to prepare your heart for the service. But those few minutes can help you turn your heart and mind to worship before you ever enter the church building.
Listen to Christ-honoring music before church—Whether you realize it or not, music helps determine your outlook. By taking the initiative to play some worshipful music at home as the family gets ready or in the car on the way to church, you can help turn everyone's attention to God and His Word.
2. Stay Focused
John 4:24 tells us that "God is a spirit: and they that worship him must worship him in spirit and in truth." True worship always involves acknowledging and agreeing with the truth. But it's more than that. We must worship God in spirit also. As we actively engage our minds with the truth of God's Word, God's spirit communes with our spirit. Worship is an activity that should involve both the heart and the mind. If we fail to engage both, we err either on the side of intellectualism or emotionalism, neither of which constitute true worship without the working of God's spirit in us.
3. Leave Remembering
When the service ends, is that the end of worship? Or should our activities on Sunday follow us through the week? I think we all know the answer to this question, but sometimes it's not easy to make it happen. I'd like to suggest three ways we can intentionally carry the spirit of Sunday worship out the doors of the church and into our homes:
Take notes during the sermon—Taking notes helps you focus on the sermon and also gives you a way to refer back to the message during the week.
Pray through the bulletin—The bulletin offers a great way to intentionally pray for your church. It probably includes the names of church pastors and staff members, financial information, ministries happening that week, and possibly prayer requests for church members.
Use the pastor's text in your family devotions—Referring back to the message during family devotions throughout the week helps the whole family remember and meditate on the truths presented.
Worship involves much more than simply sitting through a service. Let's be intentional participants as the people of God, offering our sacrifice of praise to the One who set us free.