Social Distance Ministry: Some Quick Tips
Social Distance Ministry: Some Quick Tips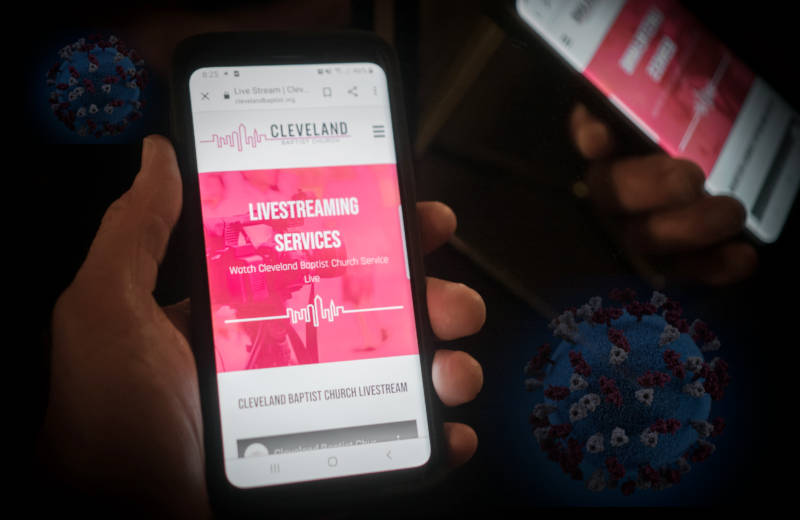 The quick spike in Coronavirus cases and lockdowns around the world have left many in ministry scratching our heads about how to engage the local church and the community in this new age of social distancing. We started a discussion around the topic at the IBNet forum. The following ministry tips are the result of this discussion. Many thanks to our contributors!1
If you would like to add to the list or read the details, visit the forum and leave a comment or leave a comment below.
Ministry to the Church (Inreach)
Livestream and video conference
Most ministries are clued into livestreaming (larger ministries) or video conferencing (smaller ministries) at this point. Some ministries have excelled with this and paved the way for the rest of us.
There are many livestream solutions available such as Youtube, Facebook, Instagram, and Livestream, to name a few. Livestreaming enables an unlimited number of viewers, but presents a less intimate encounter which can present challenges such as knowing who your audience is (see Keeping attendance below).
If choosing a video conferencing platform, note the limitations that come with the free plans. Skype limits the number of participants to 25, but allows up to four hour calls while Zoom limits call length to 40 minutes, but allows up to 100 participants. To get around these limitations, consider upgrading the service. Zoom offers a free three-month trial which is possibly long enough to get through this lock down period.
As a pastor, it is one of the highlights of my week to see and visit with the people of our church using this format each Sunday! To me, that is one of the things that keeps 'church' still church during this time of social distancing and staying at home.

Pastor Nathan Huston
Keeping attendance
Display a "check-in" number on the screen multiple times during the service. Ask viewers to text the number each time and include their names and the number of people watching. Google Voice and related apps provides a nice solution to manage these incoming texts (see a Google Voice tutorial here).
One way for the speaker to see the number of viewers in real-time is for an off-camera person to update a Google spreadsheet as the texts come in, which the speaker can then monitor from the pulpit. This gives crucial insight into viewer engagement, who might need follow-up, and the presence of any first-time visitors.
One of the best things we've done for our livestream service is to set up a Google Voice number that serves as our "check-in" number for every service.

Pastor Jonathan Barber
Gift cards for first-time viewers
Small dollar gift cards are a great way to connect with first-time visitors. The check-in number (described above) will list the contact information of any new viewers to the streaming service. Send them a welcome gift card to a local coffee shop or restaurant.
Online giving
Most churches are experiencing a decline in giving due to the inaccessibility of the offering plates. Online giving tools have been around for a long time, but now it has become a necessity to provide easily accessible giving options for church members. Some popular solutions are Paypal, Tithe.ly, Kindrid, SecureGive, and EasyTithe. If you need help choosing or setting up a giving app, drop a comment in the forum.
Small groups
There are many benefits of small groups in a normal church setting. One of those is social interaction. Some level of social interaction can be maintained during social distancing through online small groups. Many platforms, such as Facebook, offer a groups feature that enables and encourages online social interaction. Establish online groups and do all the normal small group activities (prayer, Bible reading and study, etc.).
IBNet offers a groups feature which provides a shared prayer list, calendar, private discussion forum, and email notices. Join the "IBNet Groups Playground" group to learn how it works. (Watch helpful videos here).

Ministry to the Community (Outreach)
Calling and mailing lists
Calling and mailing lists are a necessary substitute for door-knocking and visitation. USPS's EDDM service is an easy and affordable way to do local mailings (in the US). GotPrint is one online printing service that offers an EDDM option. Primoprint is another option. They provide a helpful EDDM marketing checklist.
Advertisement
Traditional forms of advertisement such as a roadside banner advertising streaming church services can be effective, but social media advertising has suddenly become urgently important as so many people are gravitating to those forms of communication. The challenge of social media advertising is targeting a local audience. Facebook offers an ad service that can target a locality, with ads starting at $10 for five days and going up depending on the projected audience reach.
There are a few creative food-related ideas to help get the church name out. At least one church is offering church-sponsored coffee gift cards for health care workers (id required). A few churches on social media have reported doing a complementary "drive-by" pizza meal sponsored by the church. In one case, the meal was featured in the local paper.
Let the community know about the church's response to the Coronavirus pandemic through a press release. A press release is free for the church and allows the church to shape the story for the local media. Ben Smith has provided a template for churches. Visit the forum for the link (see also this how-to article).
Volunteer work
Volunteer work is great way to get out into the community. Right now, lock downs in many locations are preventing even Coronavirus aid work. However, if there are openings, it can be a great way to put feet to words of love. Contact local government agencies and charities to find out how to get involved. The work can entail medical and public health volunteering, senior assistance, support of a high-risk neighbor, and more.
Help-line for counseling and other aid
Fear has outpaced the spread of Coronavirus. Provide a staffed help-line for concerned individuals to call for help and counseling. Experienced and trained (e.g. crisis) counselors should be preferred where available.
Social and Spiritual Considerations
Many of the same communication and etiquette rules that apply in everyday life also extend to social media. For example, don't let social media channels and pages simply be billboards. Remember to be friendly and conversational. Don't just livestream on Sundays, but talk throughout the week. Be available for people. Normally, ministry leaders stress people over programs. In our new world of social media, our focus should be on mission and presence over method.
Finally, the calls are out everywhere for prayer. At the risk of stating the obvious, virtual confinement to our homes provides an unprecedented opportunity for ministry leaders, and indeed all Christians, to pray. "Have we trials and temptations? Is there trouble anywhere? We should never be discouraged. Take it to the Lord in prayer!"
Footnotes
Thanks to Pastor Jonathan Barber, Ann Arbor Baptist Church
Benjamin Smith, IFBDesign
Pastor Nathan Huston, Coon Rapids Baptist Church